A special modified version of our Spaulding design has been built in Vermont and is available to rent for overnight or weekend stays! Click to visit www.gnspropertiesvt.com for complete details on availability, rates, and to see their 5 (yes, five!) other Northeastern Log Homes available for rent!
*Important note–The 3D walkthrough below shows a modified version of the standard Spaulding design, customized for use as a rental cabin.  Bedroom layout, side porch & gable end windows are slightly different and a decorative truss & two log rows have been added in the main room for effect. Consult the Spaulding Floorplan below for the standard design!
The Spaulding is a lot of home packed into a little house. Every square foot of space is designed for economy, as well as style. Come inside from the welcoming front deck and look up at the impressive cathedral ceiling of the country kitchen/living room. There are also two bedrooms and a full bath downstairs. Upstairs is the master bedroom with ample storage space and its own full bath. There's also a delightful balcony overlooking the living room.
See the other Northeastern Rental Cabins in Burke, VT
Download Price & Material ListsResearch Northeastern Log Homes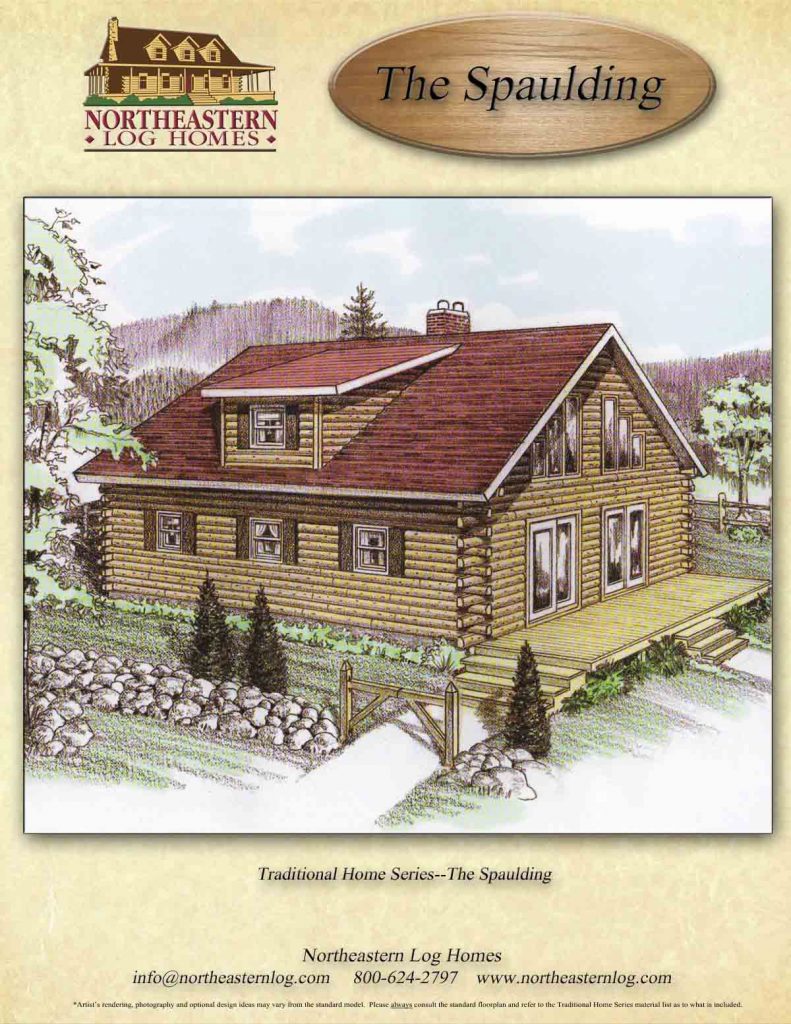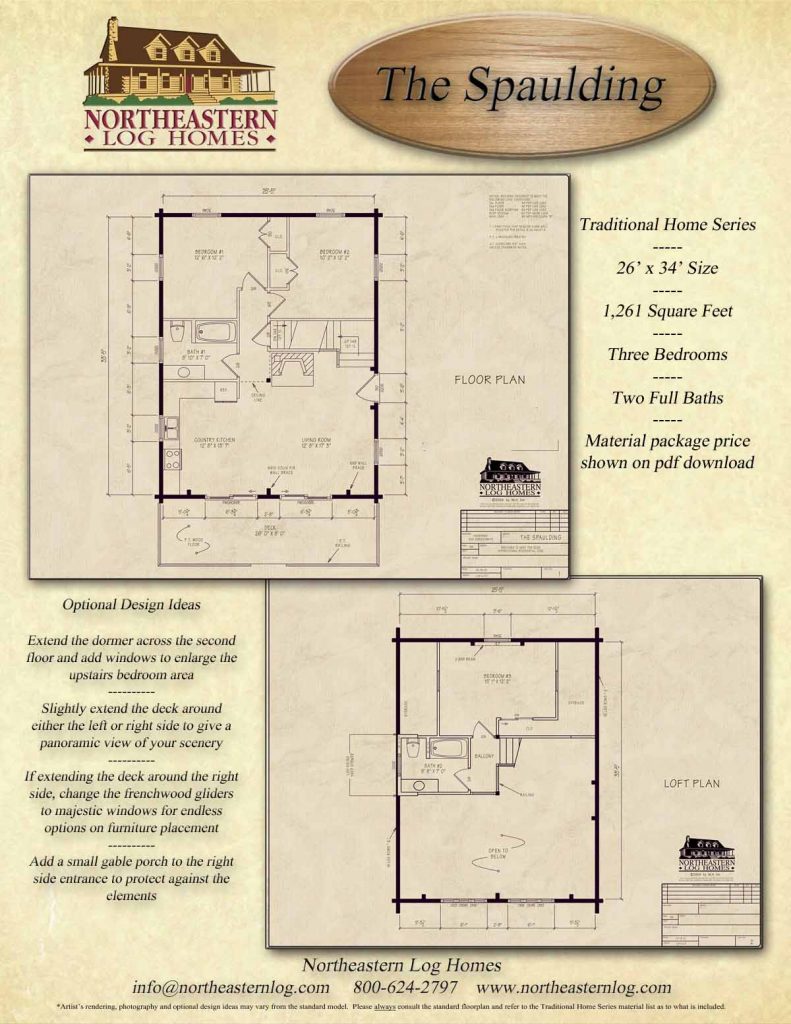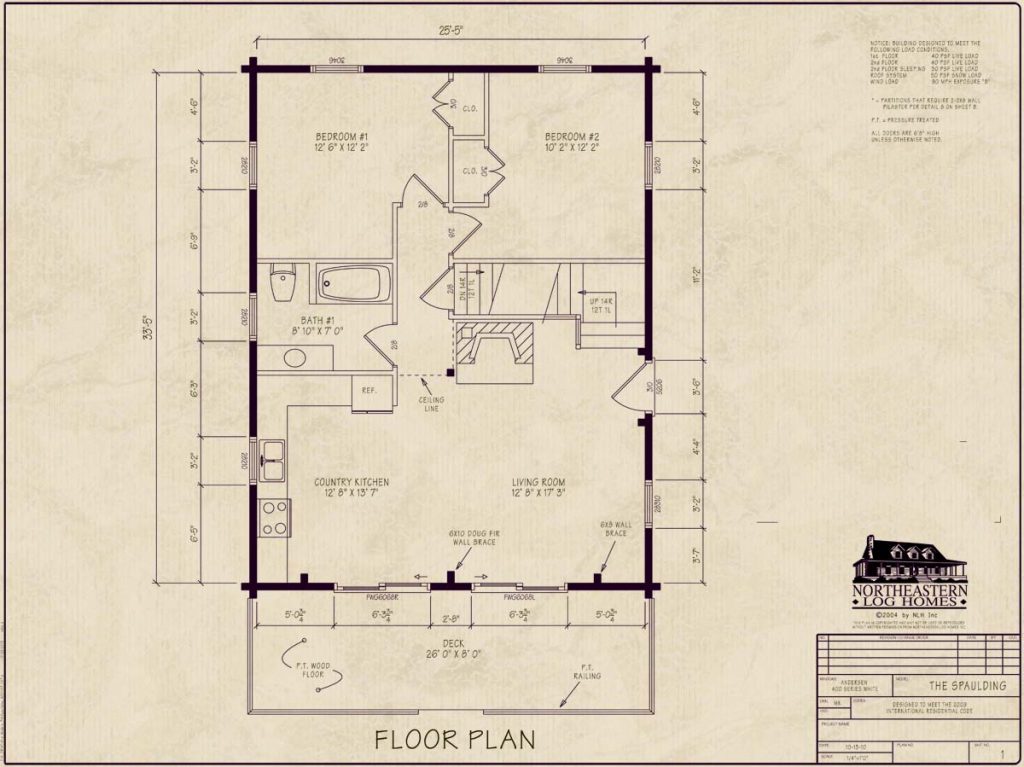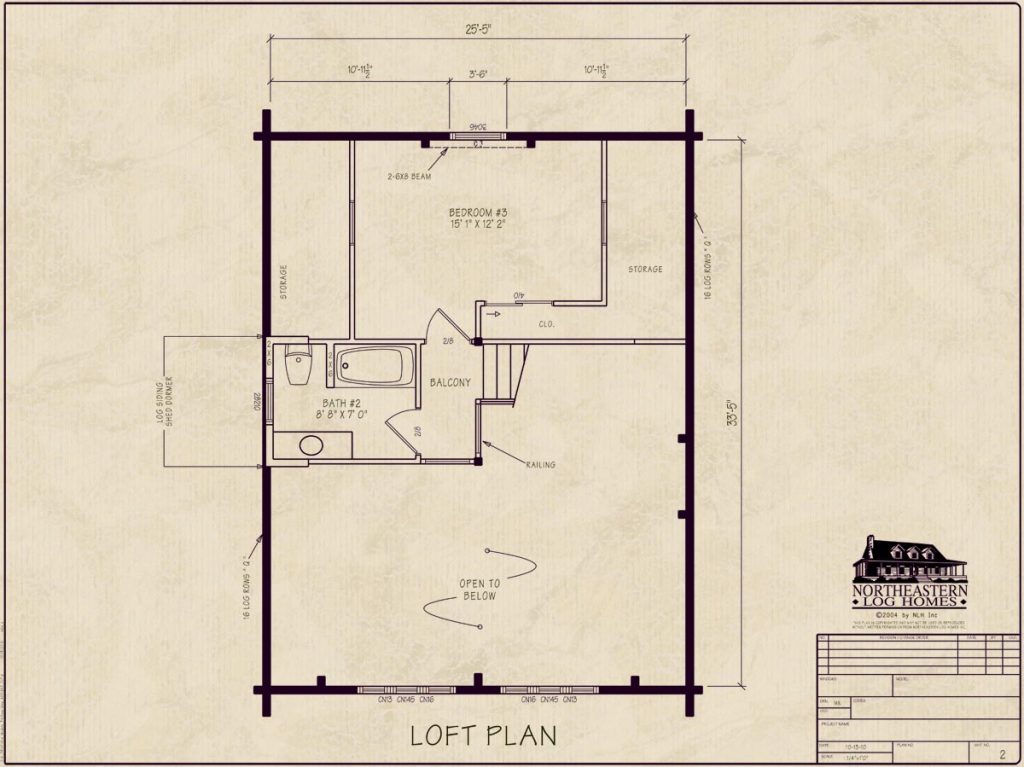 Download Price & Material ListsResearch Northeastern Log Homes