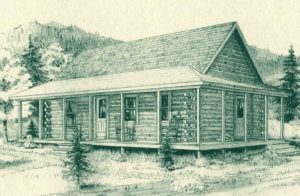 For over 40 years, Northeastern Log Homes and Classic Post & Beam have proven our philosophy of quality in our materials, service, design and providing the most complete building package to thousands of customers. This philosophy was established two generation ago when Doug French, started the company, and we've never wavered from it.
From the moment you contact us, and along every step of the way, our team will provide you with direct, expert service. Your home design will be tailored to suit you and your family perfectly. Your home will be built with the very highest quality materials — engineered with state-of-the-art technology to be weather-tight and long lasting. It will arrive as a complete, easy-to-build package and become a family heritage for generations.
From planning to construction to long-term maintenance, you'll be able to depend on Northeastern and Classic for years to come.
After nearly 50 years and thousands of happy homeowners, we understand how important your home will be for your family. We look forward to helping you to build a home perfect for this and future generations