A modified version of our Bigelow design is built in Vermont and is available to rent for overnight or weekend stays! Click to visit www.gnspropertiesvt.com for complete details on availability, rates, and to see their 5 (yes, five!) other Northeastern Log Homes available for rent!
*Important note–The 3D walkthrough below shows a modified version of the standard Bigelow design, customized for use as a rental cabin.  Bedroom layout is slightly different and the 3D walkthrough design has been flipped East to West. Consult the Bigelow Floorplan below for the standard plan!
The Bigelow is a classic cape with many delightful and unique features. The charm begins on the large front porch and continues into the living room, beneath a high cathedral ceiling. The spacious country kitchen provides a gathering place for family and friends. There are two bedrooms downstairs and one on the second floor. Plus, there's a loft overlooking the living area.
See the other Northeastern Rental Cabins in Burke, VT
Download Price & Material ListsResearch Northeastern Log Homes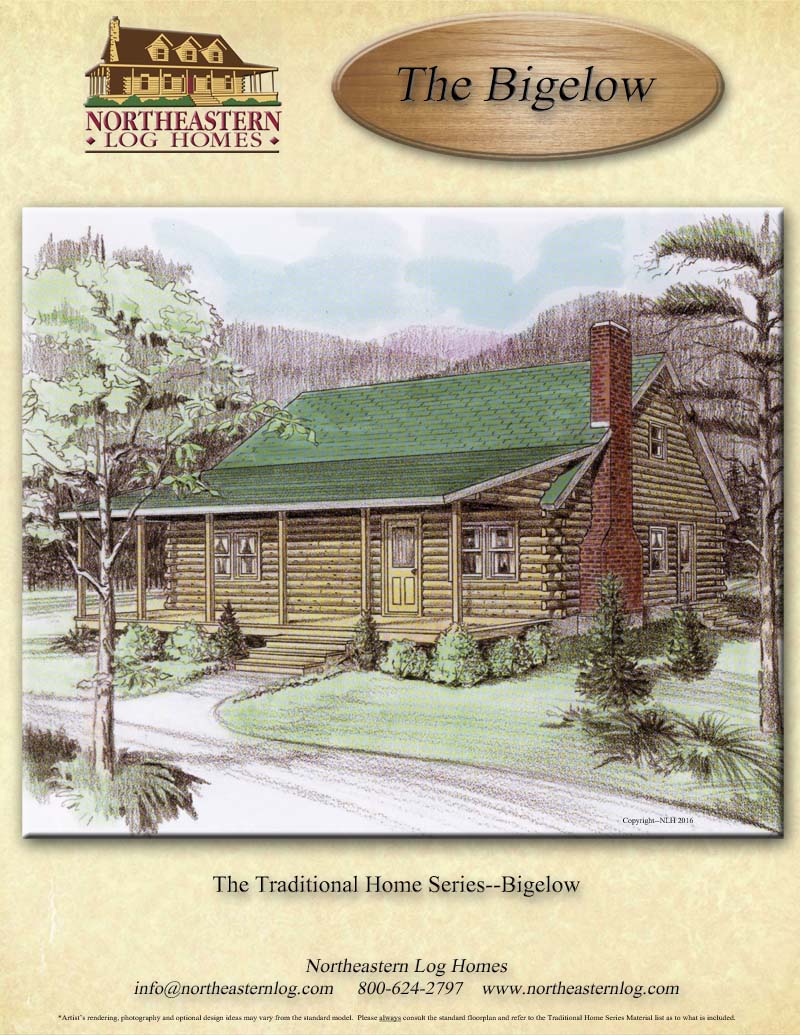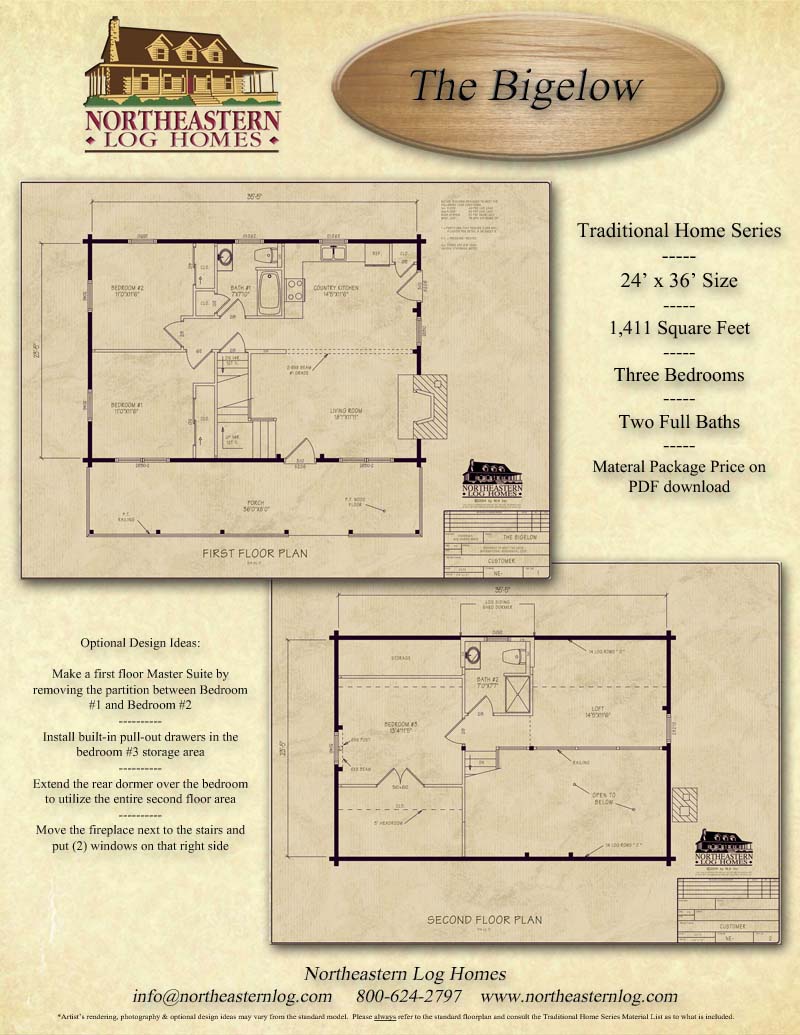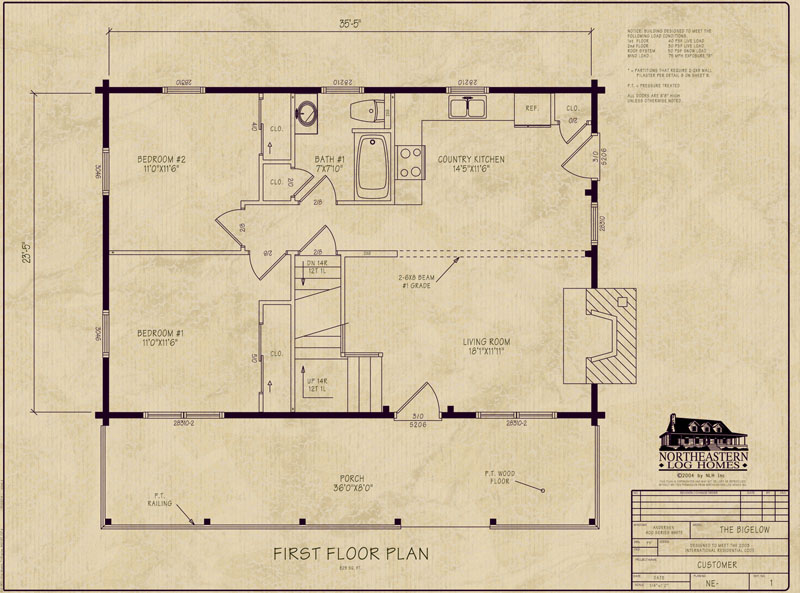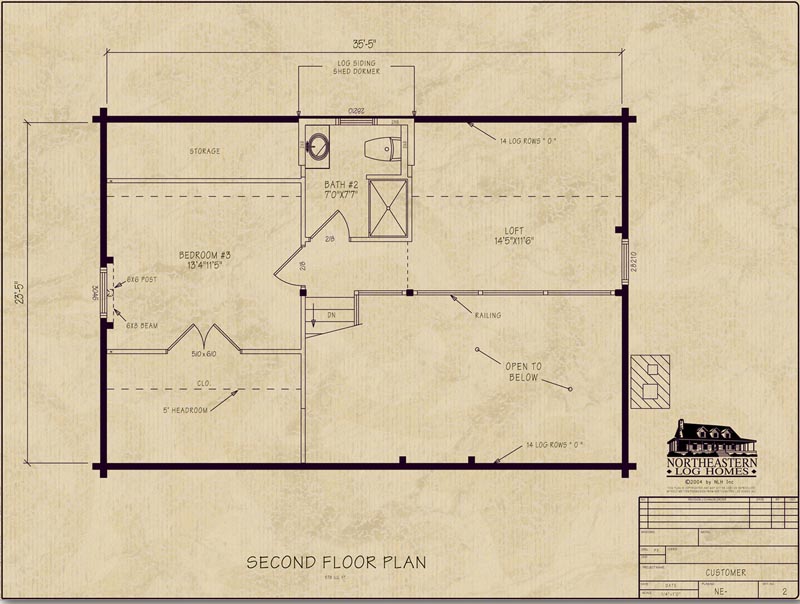 Download Price & Material ListsResearch Northeastern Log Homes