As featured in the book Timberframe Interiors by Dick Pirozzolo and Linda Corzine.

This Classic Post & Beam Home is in perfect harmony with the venerable Kentucky horse country estates surrounding it in this rural county just outside Louisville.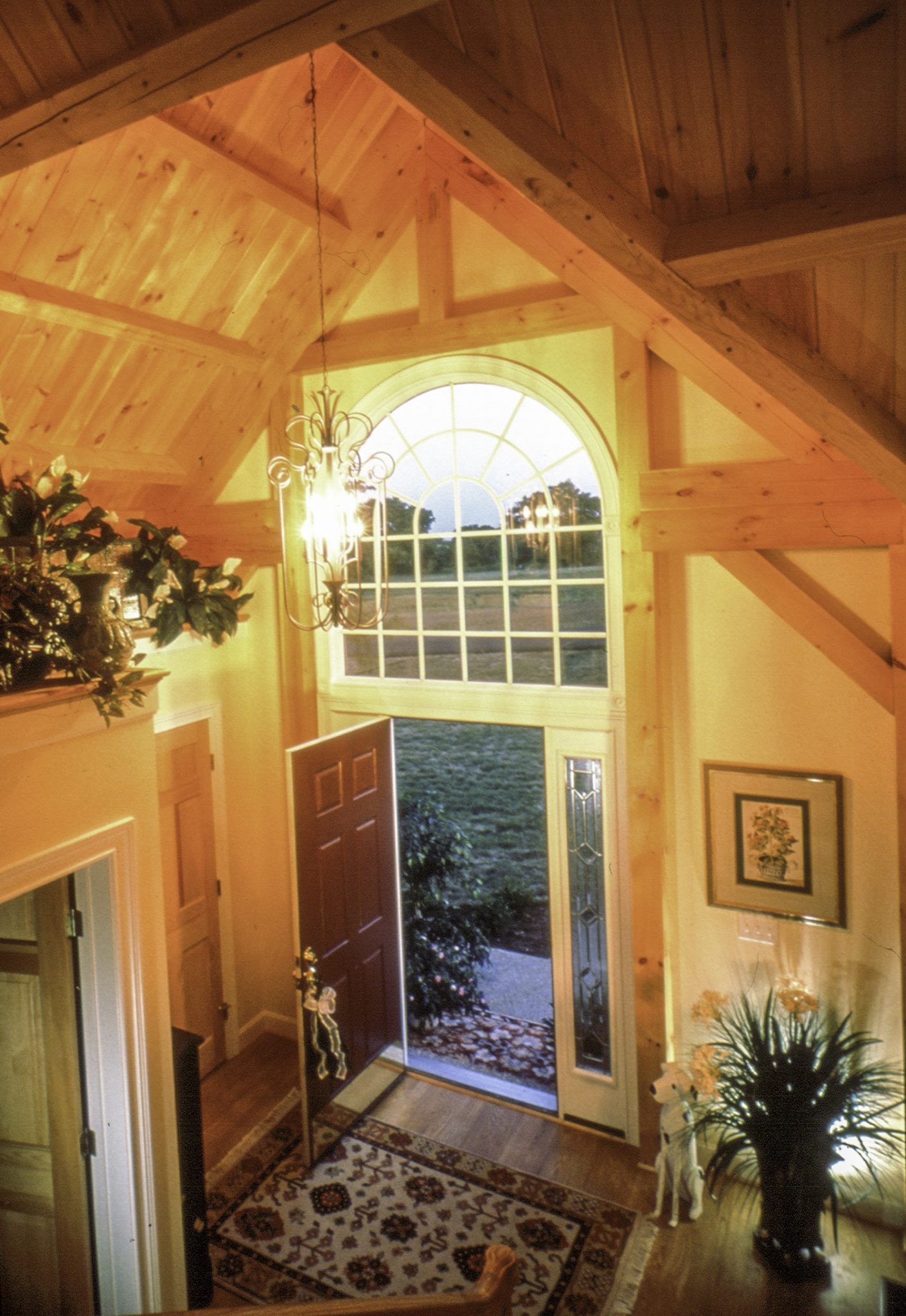 The Classic model home does not reveal its true elegance until you open the front door. This is when it comes alive revealing an open environment that leads your eye upward and is perfect for informal gatherings.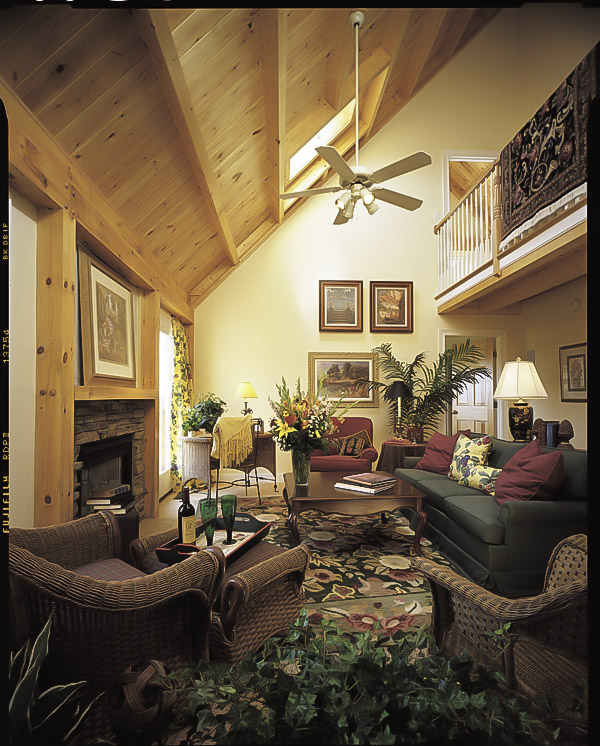 Notice the emphasis on bold and colorful elements.  The massive solids of the beams give the opportunity to use big furniture pieces and bold rug patterns.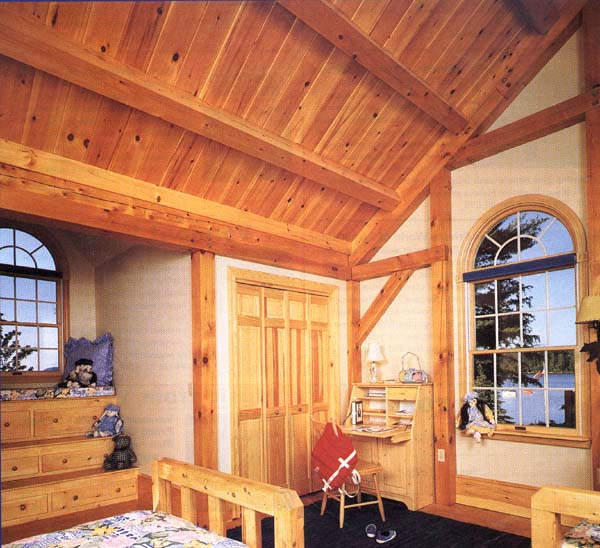 The kitchen was kept modest, and avoided the overpowering woody look by using white cabinets and appliances. The goal was an unpretentious, lived-in look. The kitchen floor, a wood laminate, extends into the eating nook and blends style and utility. The countertops are a versatile synthetic enhanced by an attractive stone look.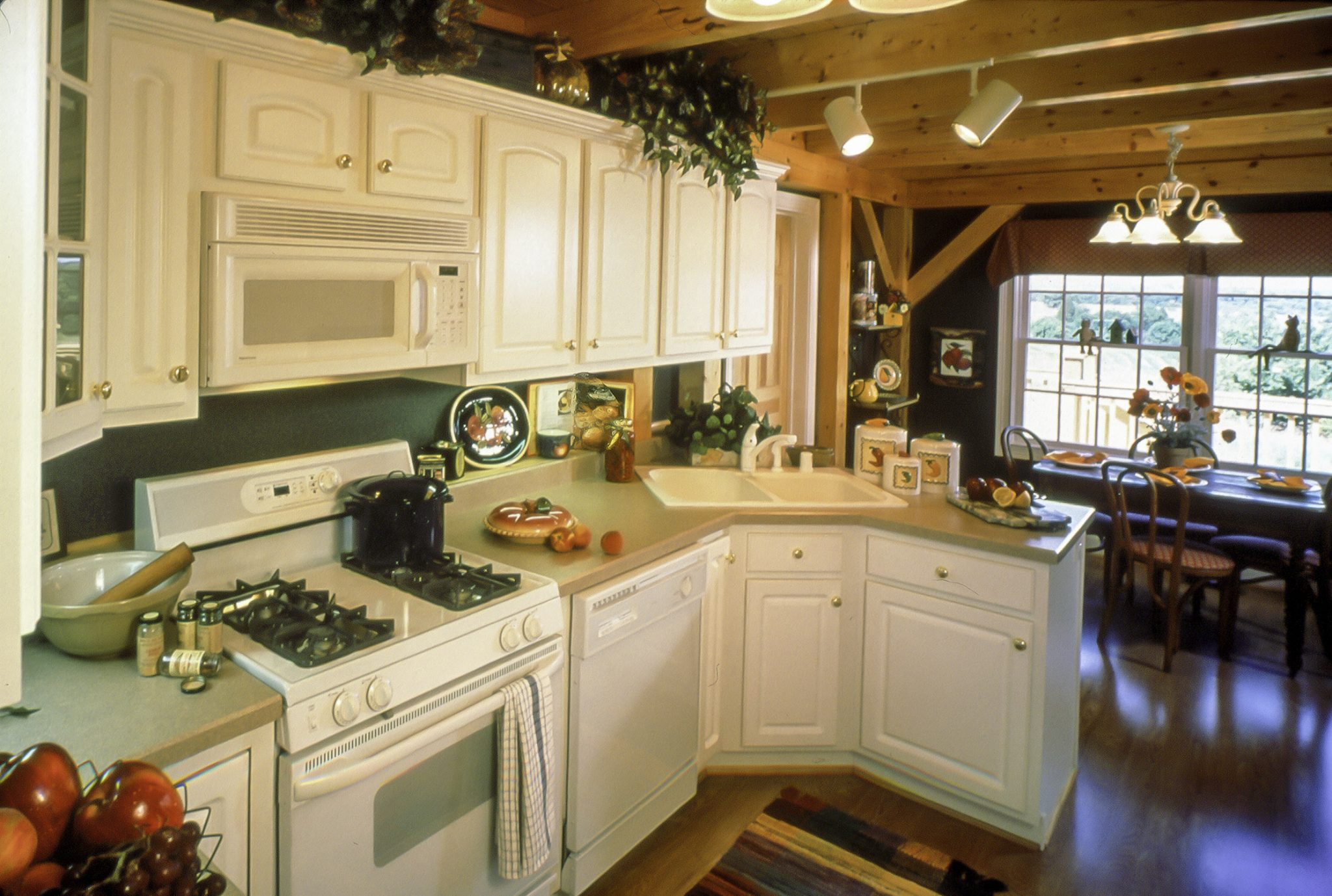 Sticking to the natural elements motif used throughout the home, the homeowner selected a hooked area rug with fresh fruit designs. She found a well-worn table, and used bright colors on the chair seats to balance the white of the cabinetry.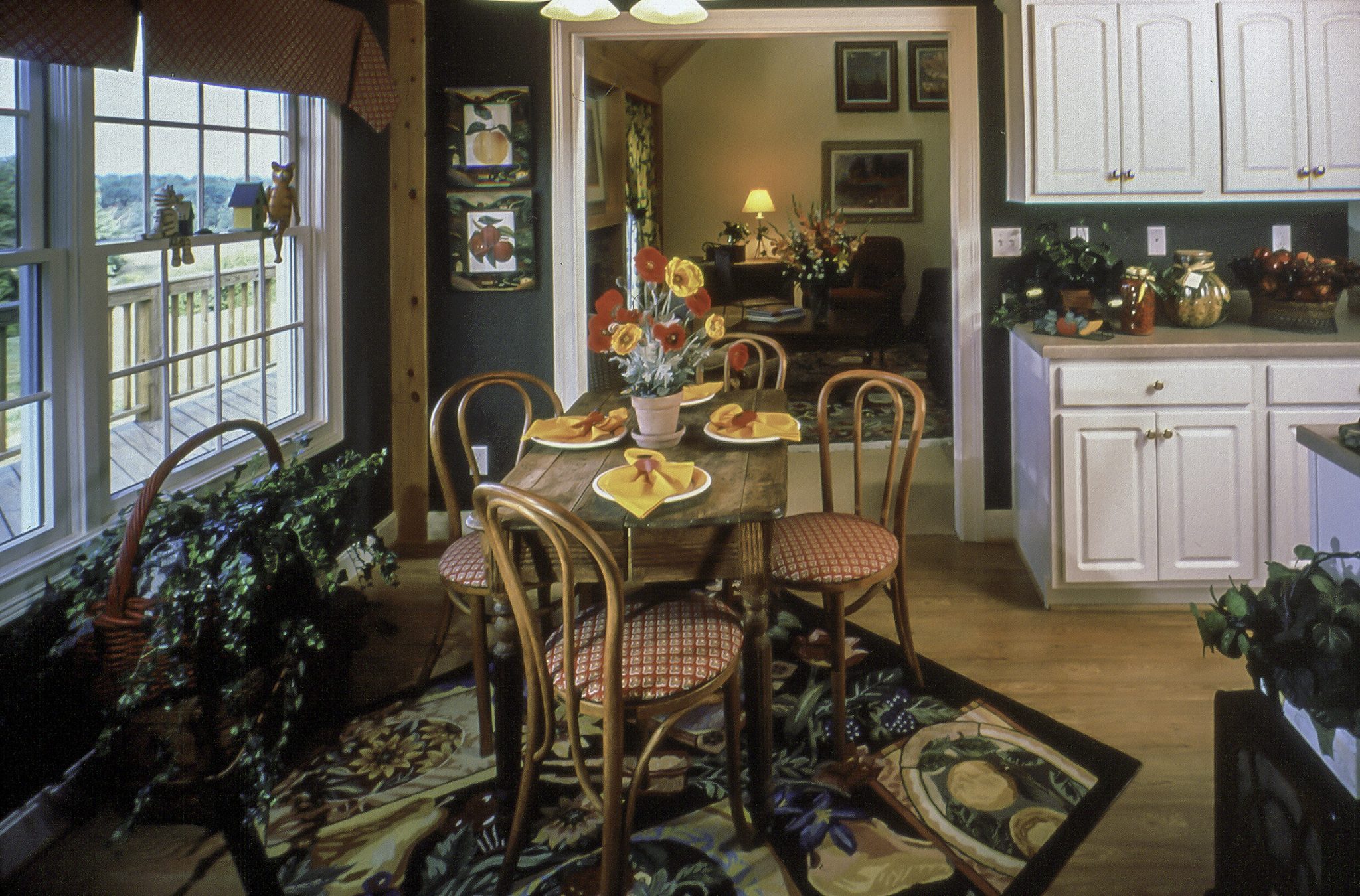 Off the beaten path color choices can wonderfully complement the look and feel of the wood.  Natural fibers worked well with the wood look on the floors, and the wicker and rattan natural wood furniture sprinkled in wonderfully complement the wood in the house.