Lessons from the past with a modern twist!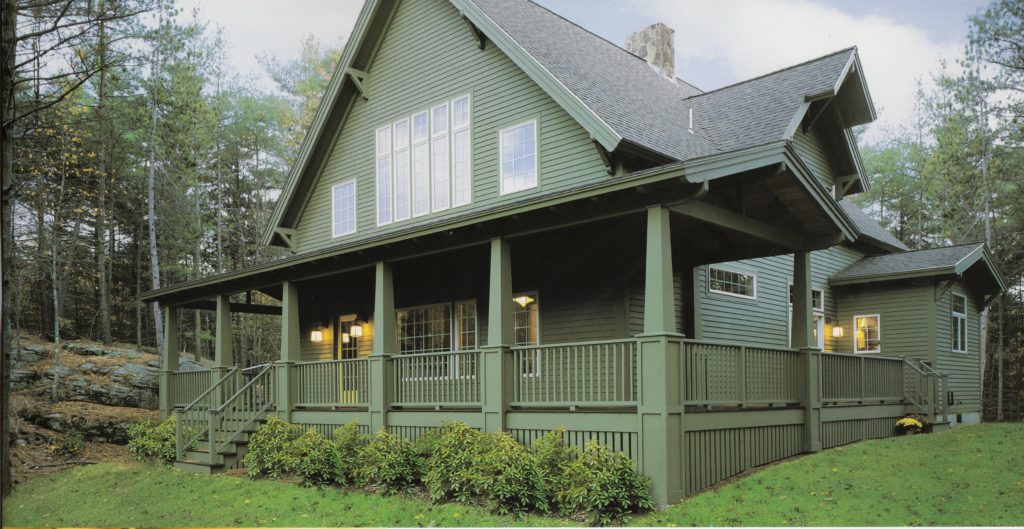 The first floor boasts an open living-dining area that faces a spacious U-shaped, bumped-out kitchen. Outfitted with yellow Craftsman-style maple cabinets and black-, gray- and green-speckled granite countertops, allows the homeowner to cook like a gourmand on a daily basis.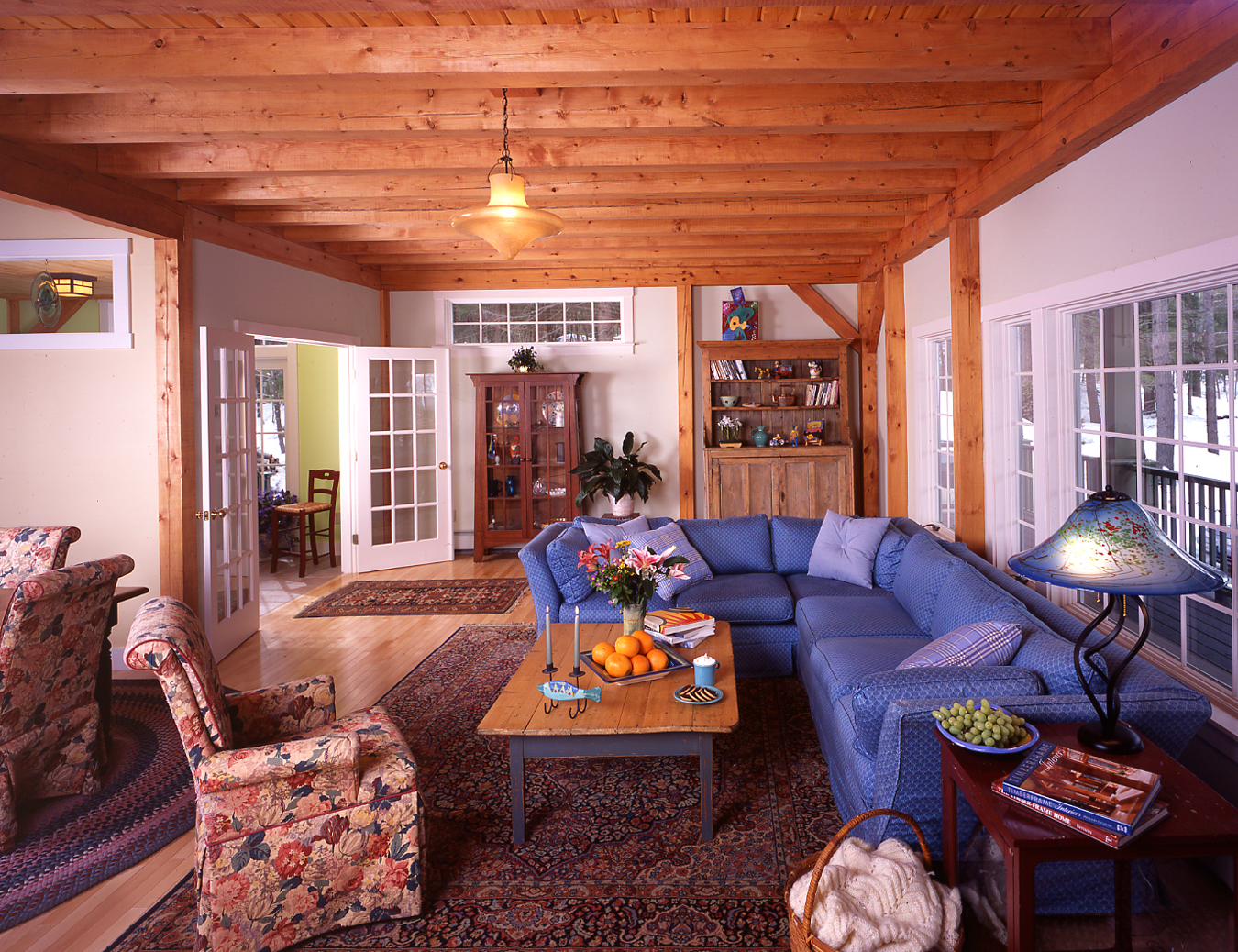 The interior timbers, coated with a Danish finishing oil, can be found in every room in the home. Structural insulated panels wrap the exterior portions of the posts and beams. The perimeter posts, or those on the outside of the frame, are in stunning eastern white pine. All internal posts are spruce as are the ceiling joists and purlins for extra span strength.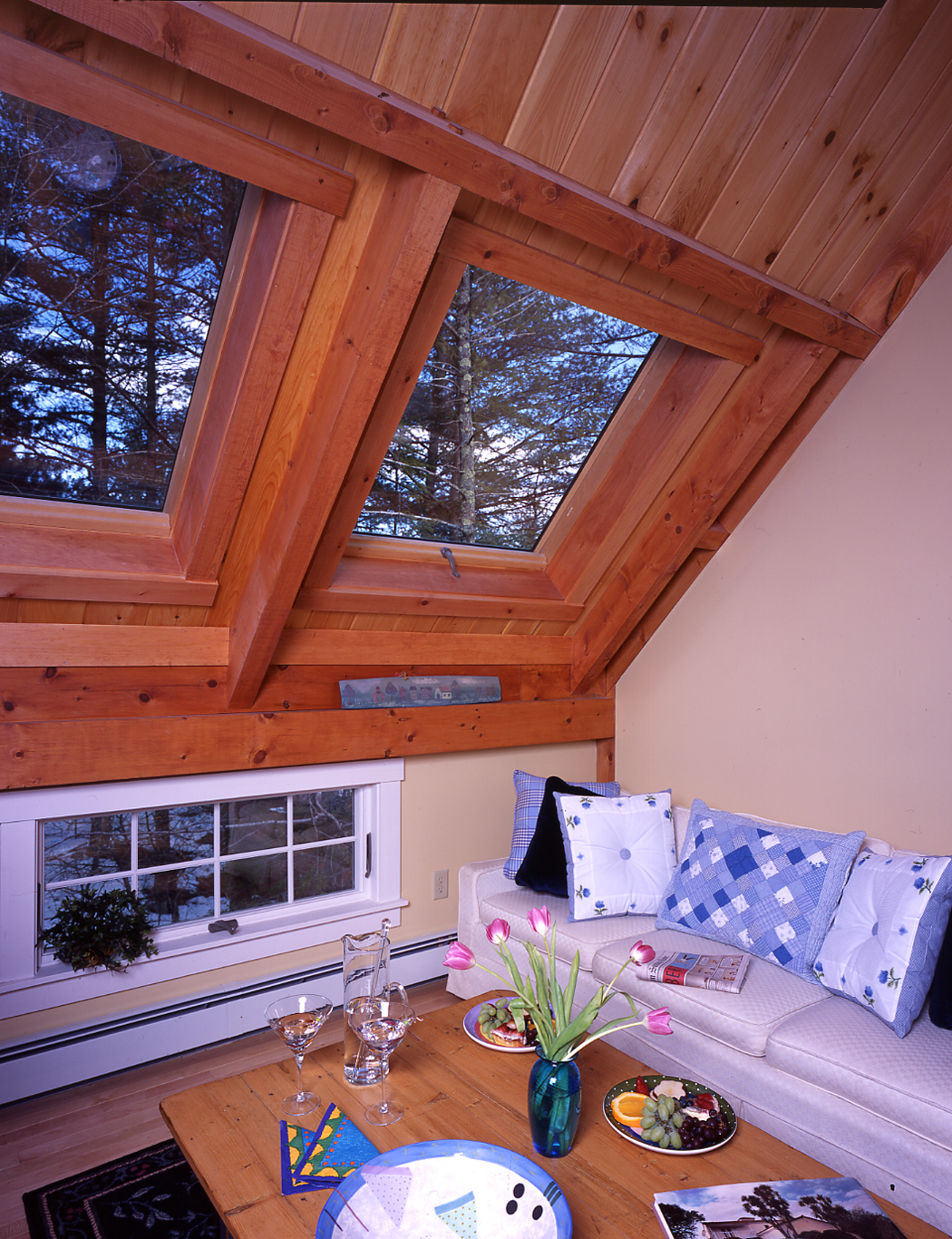 Central to the home's first-floor design is its two-sided mortarless fireplace, constructed from native fieldstone. On one side, facing the formal dining room is a wood-burning, Rumsford-style masonry fireplace that extends approximately 35 feet to the roof.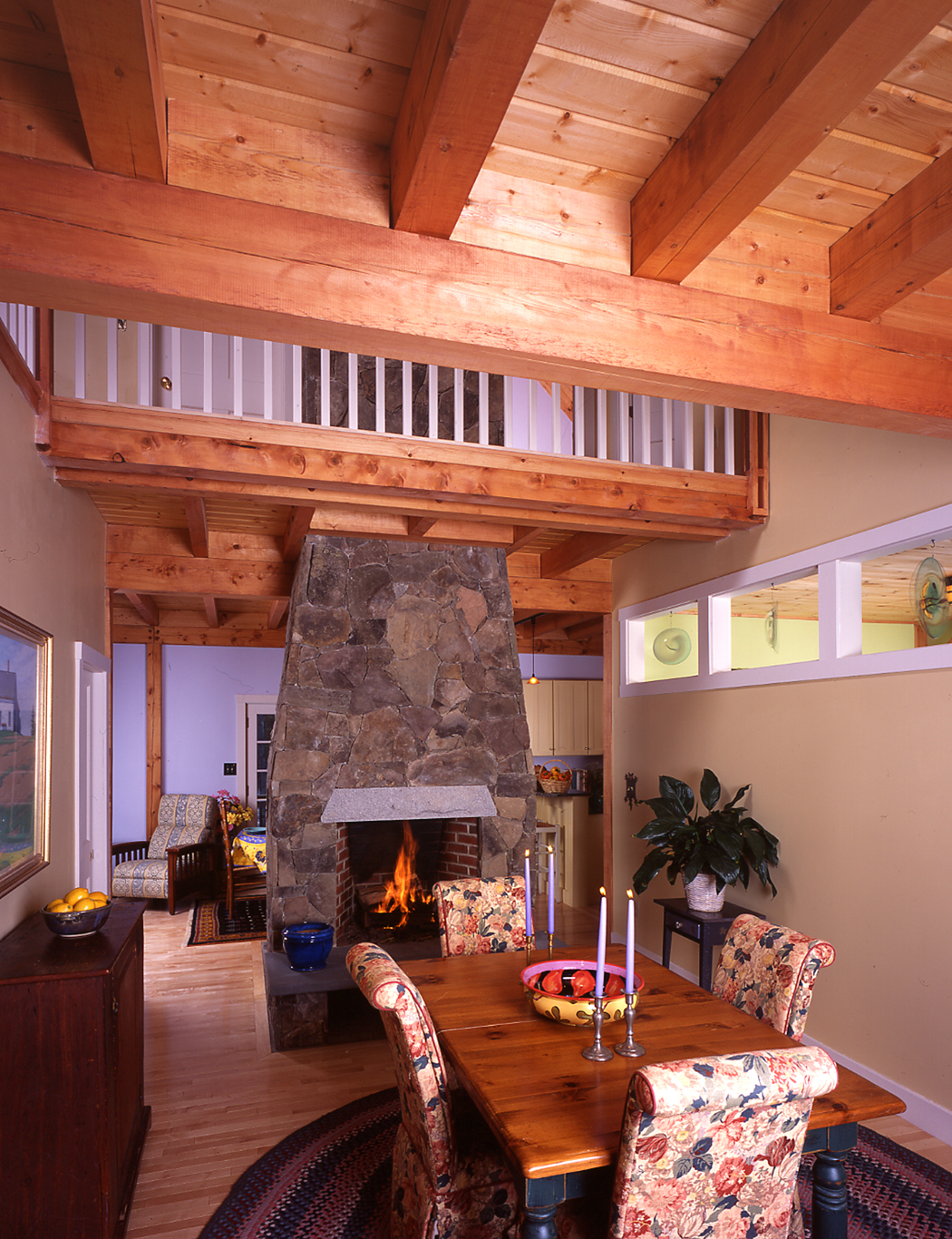 The feeling of spaciousness is carried through to the second floor where every room, including the bathroom, sports an 18-foot-high cathedral ceiling.