Country style living in a Classic Post & Beam!
A cozy bumped out breakfast nook dining area add charm and a family friendly gathering place.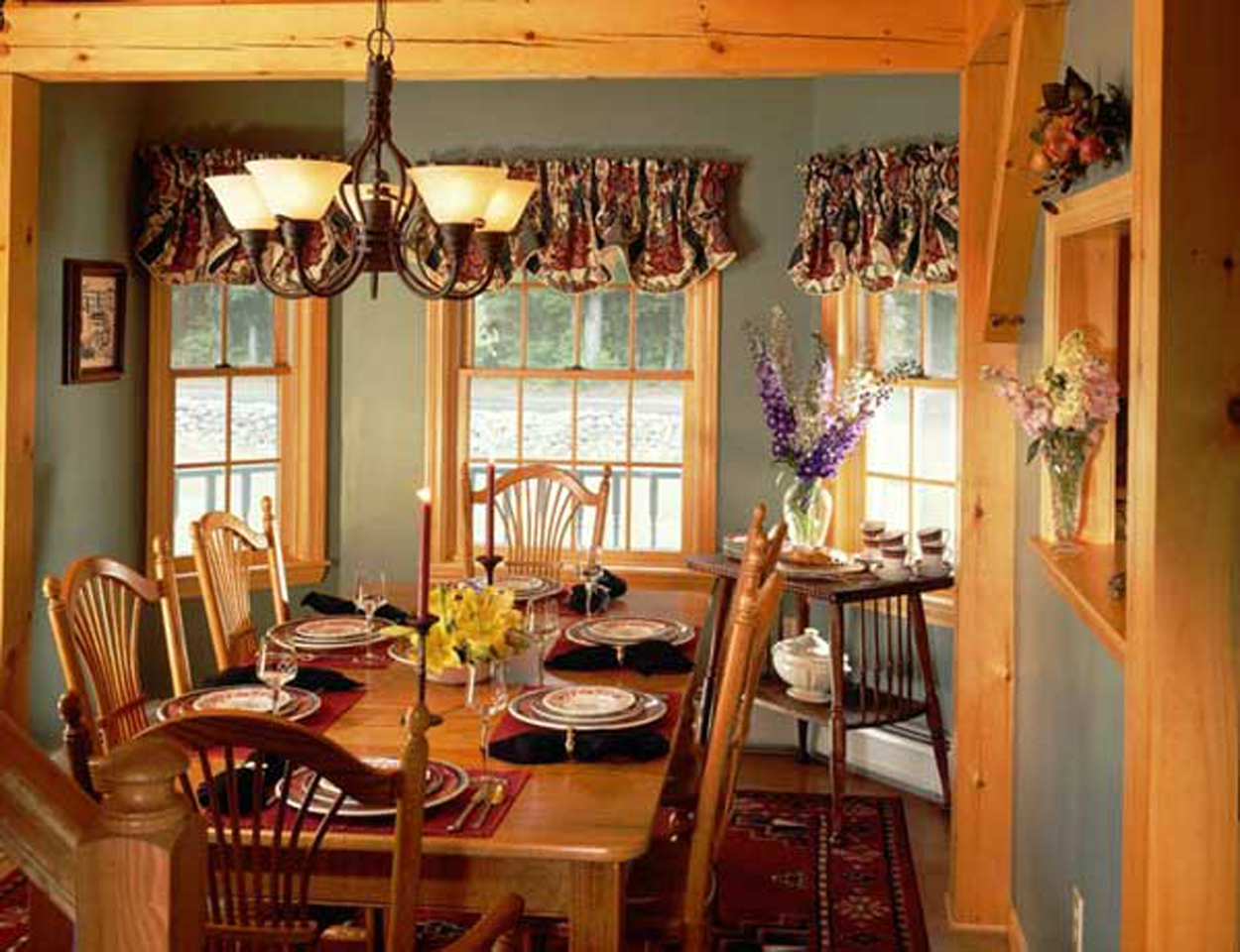 Traditional Maple cabinets, a central prep island and a serving window allow for a kitchen design with tremendous function and style!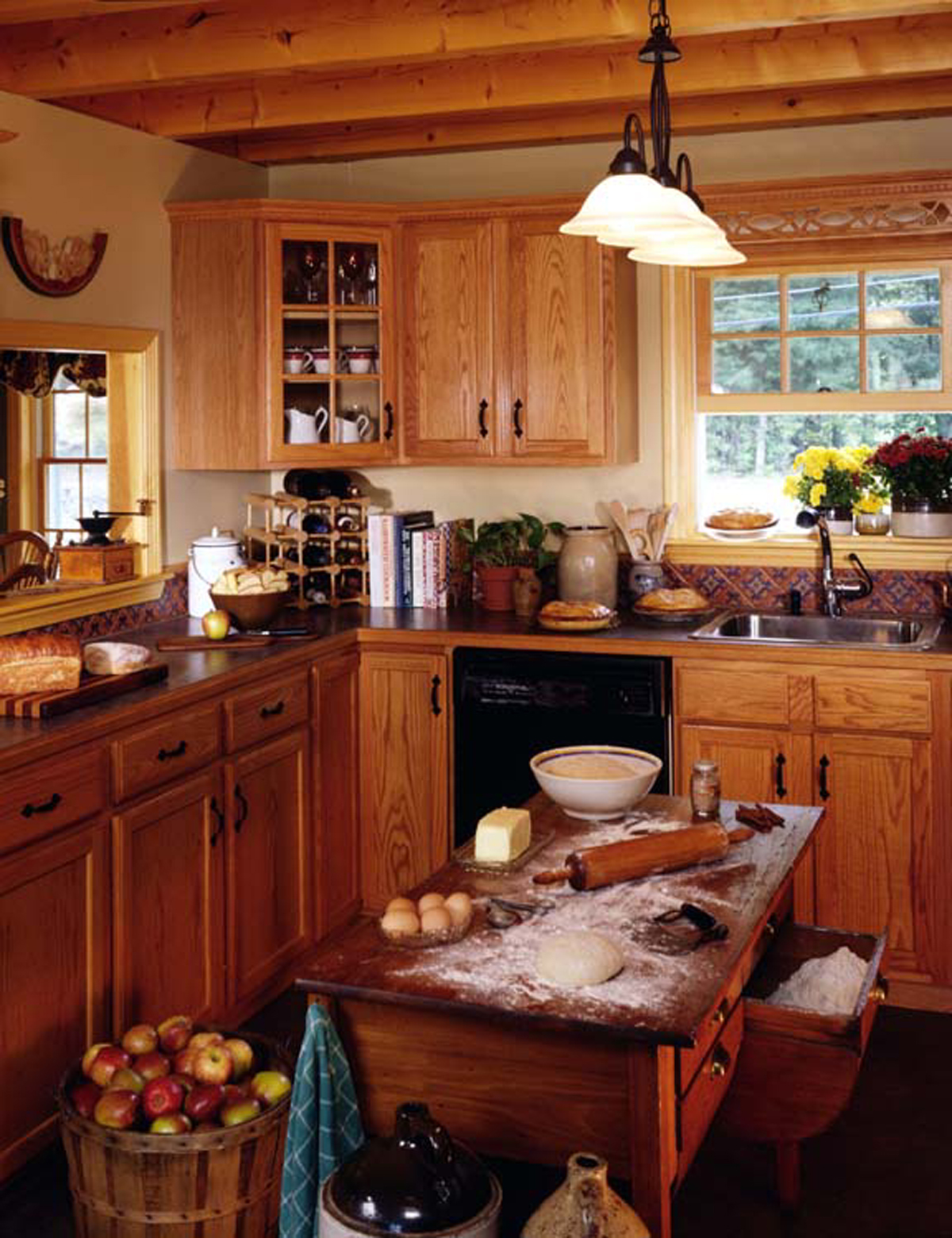 Central to the home's design is its mortarless fireplace, constructed from native fieldstone.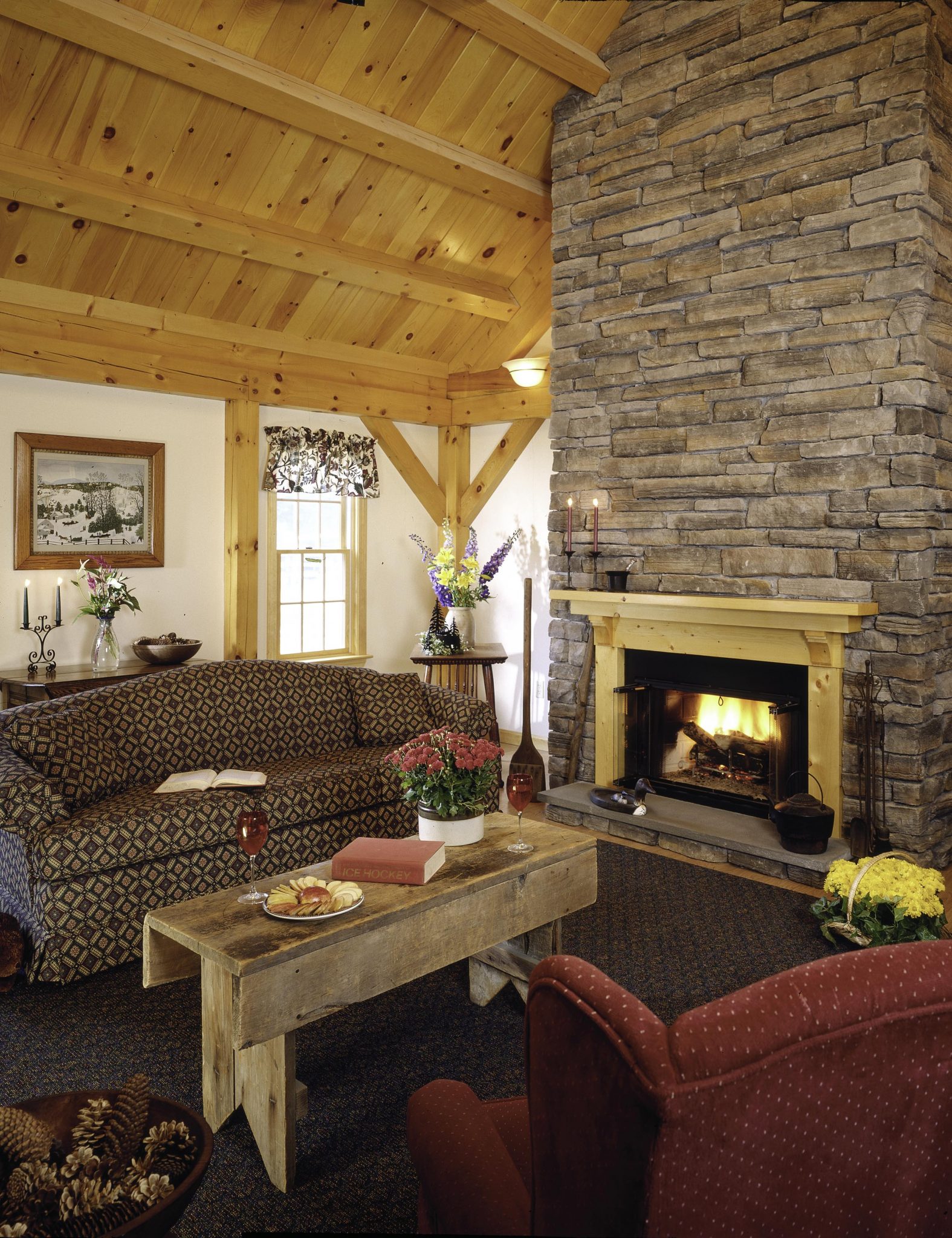 Colors and cathedral ceilings add charm and warmth when paired with the strength and beauty of a Classic Post and Beam interior!